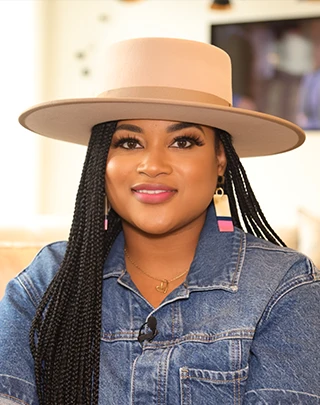 Chiropractor
Dionne Anderson D.C.
Dr. Dionne Anderson was born in Birmingham, AL. She is very athletic and enjoyed ice skating, cheerleading, and playing the piano. While going through school she always knew she wanted to pursue a career in health care. She went to Alabama State University and got her bachelor's degree in biology. Upon graduation she began to shadow different healthcare professionals and fell in love with natural healing ability of chiropractic.
After hearing of all the lives that were changed by chiropractic without the use of drugs and surgery she decided she too wanted to help people discover their body's natural ability. After dealing with sinus issues and attention issues chiropractic care helped her get to the cause of her problem and correct it. She has helped patients see and understand how they can lose their health and then gain it back through chiropractic by applying God's principles for health and living to their lives. Dr. Anderson has had extensive training with Fuller Life Chiropractic in Peachtree City, GA for 3 years. Dr. Anderson is trained to utilize Gonstead, Palmer, Diversified, Torque Release, and Chiropractic Biophysics Techniques. Dr. Anderson is grateful for the opportunity to serve the Snellville, Stone Mountain and surrounding communities with hopes to spread the mission of Hand & Heart Chiropractic "To serve God by serving others through principled chiropractic care."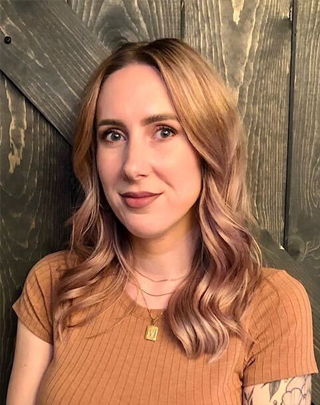 Chiropractic Concierge
Lyndsey
Lyndsey grew up in Lawrenceville, GA and graduated from Brookwood High School. She played lots of different sports such as cheerleading, roller hockey and soccer but ultimately, wasn't the most athletic person. She and her husband, Kevin, are raising their beautiful daughter, Victoria, and helping her to find her way through high school.
She enjoys spending time with her family and running her own at-home bakery but more than anything, loves working in an atmosphere where she is able to help people feel better. Lyndsey is a strong believer in "life is what you make it" so she continues to live each day with the most optimistic outlook and tries her best to spread that mindset with those around her.
OFFICE HOURS
---
Monday
10:00am - 1:00pm
3:00pm - 6:00pm
---
Tuesday & Wednesday
Closed
---
Thursday
10:00am - 1:00pm
3:00pm - 6:00pm
---
Friday & Saturday
Closed
---
Sunday
9:00am - 12:00pm